WW2 US Handmade THEATER DAGGER Fighting Knife Snake Head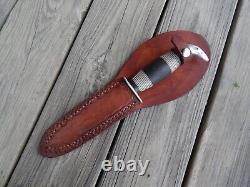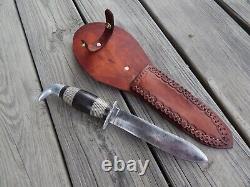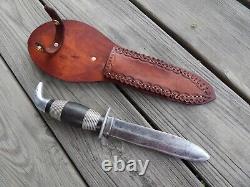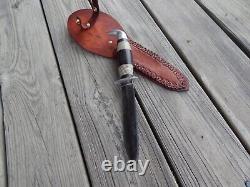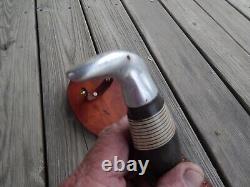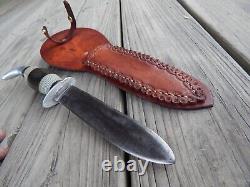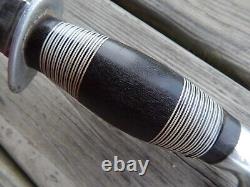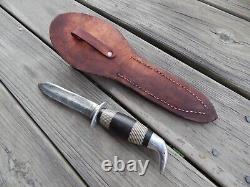 Here's a WW2 handmade Theater Knife with great style and design. Knife measures about 12" long with the spear point blade being 6.5".
Single edge with convex grind and sharpened false edge. Handle is very handsome with early black Micarta center and end sections with white and black spacers. Very neat aluminum pommel shaped like a snake's head with little red dots for eyes and mouth.
The sheath is a modern handmade copy of a WW2 pancake sheath with scalloped edges.