Argentine Yarara Brand Tango Dagger Knife Original Provincial Polices Issue Nib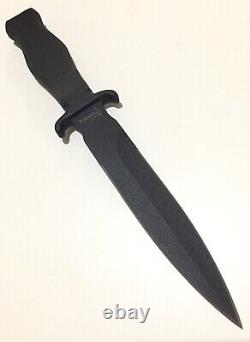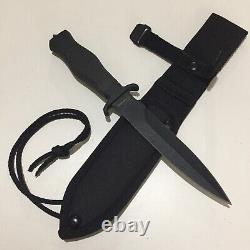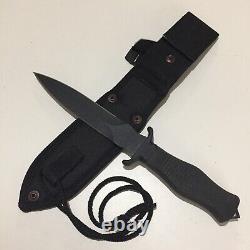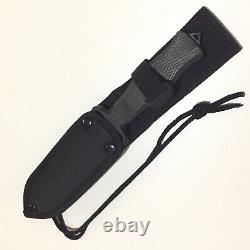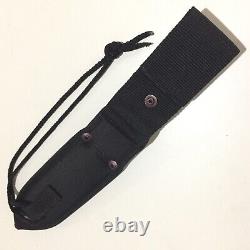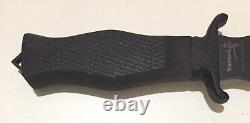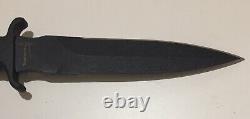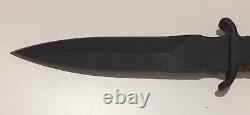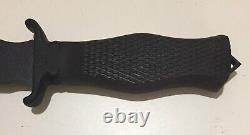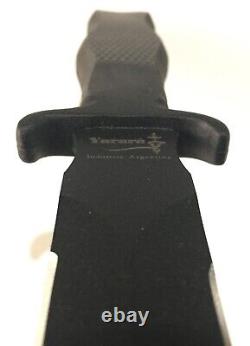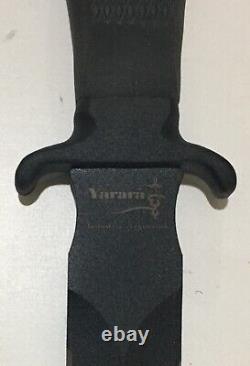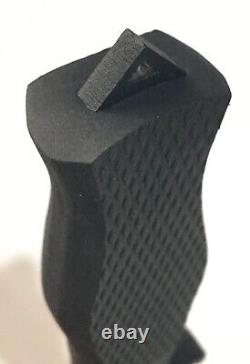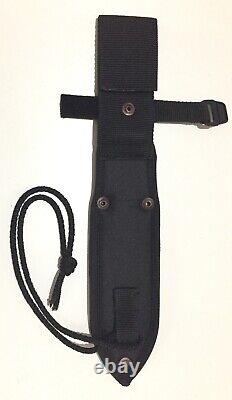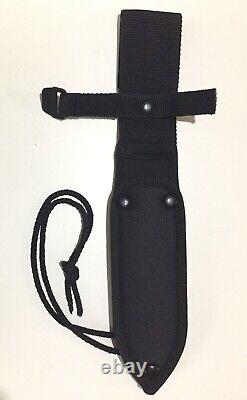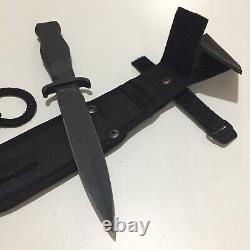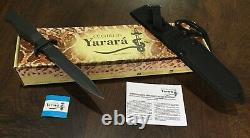 ARGENTINE YARARA BRAND TANGO DAGGER KNIFE. NIB - NEW IN THE BOX. History of Yarara Knives: "YARARÁ" was born in 1990 founded by Mr. Carlos Juarez and continued today by his sons with the creation of its first and legendary model "El Comando" (= The Commando), so called because its first destination was the CiaCdo(s) 601 Ejercito Argentino (= Argentine Army 601 Commando Coy), responding to the operational needs required in a timely manner. Made by Yarará, in the Greater Buenos Aires, Argentina.
New in the box, with guarantee card and instructions manual (in spanish, ask for a translation). This dagger is used by several special units of the provincial police of Argentina, for which small modifications are made in order to adapt it to the requirements of each unit. Among them we can name the G. Grupo de Operaciones Especiales =. Special Operations Group of the province of Santa Cruz, G. Grupo Especial de Seguridad =. Special Security Group of the province of Mendoza, ETER. Equipo de Tácticas Especiales Recomendable =. Recommended Special Tactics Team of the province of Cordoba, and the Elite Instruction School of the city of Parana, province of Entre Rios.
Full tang dagger, with double concave edge, it has great penetration and cut. On the back it has a triangular butt type glass breaker with layard hole. On one ricazzo it is laser engraved with YARARA LOGO IND. Bronze handguard with black finish.
Handle injected directly on the tang in black. Natural rubber with non-slip grip. The sheath is made of black polyester cordura.
With inner black EVA rubber sheets. Sewed and reinforced with three robust steel rivets, it has a sewed strap at back to pass a leg tie rope, a wide belt loop that can be opened at back due to a Velcro closure (you can pass the belt or open the loop), and has a hilt strap secured to the loop with a steel rivet that close with Velcro and has. An easy-to-grasp black plastic tip. SAE 6150 (german chrome-vanadium alloy carbon steel).
Micro textured matte black coating finish. Handle: Black natural rubber with non-slip grip. Total length 287 mm / 11-5/16" Blade length 165 mm / 6-1/2" Blade Width 27 mm / 14/16" Blade Thickness 5 mm / 3/8" Hilt lenght 115 mm 4-1/2 Knife Weight 250 gr / 8.8 oz Total weight with sheath 306 gr / 10.8 oz. These are original surplus items, they are used items with more than 30 years old and some parts can be worn, cracked paint and scraped. Some rust can be found on steel surfaces.
But ANY piece is broken or unserviceable. Pls do not hesitate to ask!!! Visit NOW my other auctions.
DHL EXPRESS minimum rate allows up to 1500 grams / 3 pounds of cargo weight.