Custom Handmade DAGGER KNIFE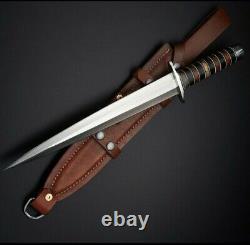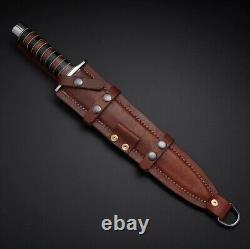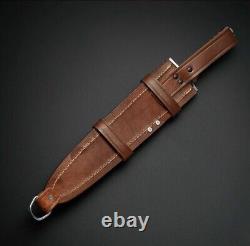 17 ARKANSAS TOOTHPICK Custom Handmade D2-Tool Steel DAGGER KNIFE With Sheath. Handle Material: leather and spacer sliver pomel. We don't sell knives to anyone who is under the age of 18. We will not be responsible for any death or injury caused by misuse of this product.
Damascus steel knives require special care, when not in use, store knives and leather sheaths separately. Because leather absorbs moisture and this can rust your blade. Keep Damascus knives filmed with wax/oil to prevent rust, and occasional drop of light oil at each joint will assure smooth blade action in opening and closing.