Damascus Steel Dagger Knife Roman Gladiator Battle Ready Legion Combat Dagger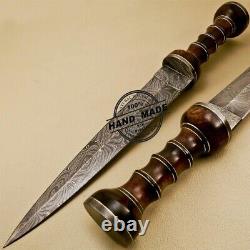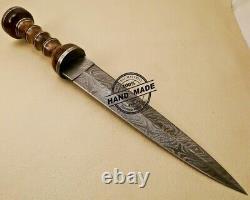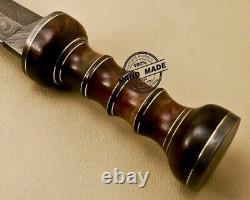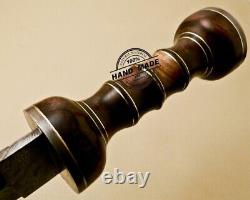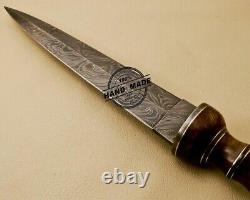 Roman Gladius Historical Custom Made Damascus Steel Blade Warrior Dagger Knife. Include A Buffalo Horn Leather Sheath. High Quality Materials are used for these Battle Ready Blades. These Blades are Handcrafted with traditional tools & techniques. The Blade is built with high grade steel & other rare natural materials used to forge these blades.
They are very sturdy & their build is solid & can be used in any extreme conditions. Top Class Quality & Solid Build. Perfect Size, Geometry & Shape. Always clean your knife with paraffin oil or wax after use. Never store a knife in your leather sheath.
Know the proper use to avoid injuries. Blade is a Always razor-sharpened so Be careful. WE FEEL PROUD TO SATISFY OUR CUSTOMERS.