US Military Rifleman Bowie Knife Indian Wars Civil Dagger Rare Old Ames Co M1849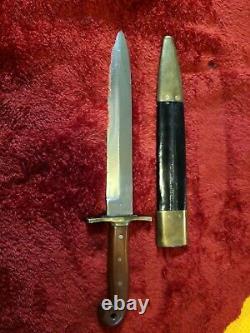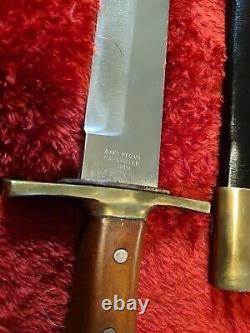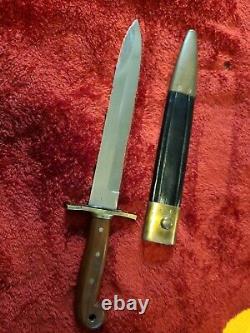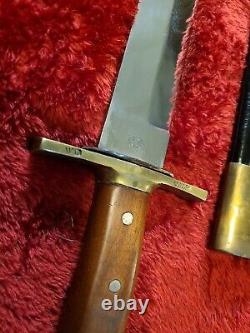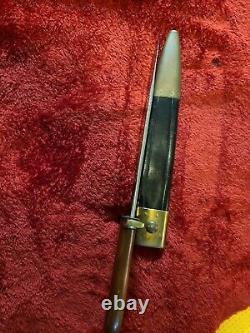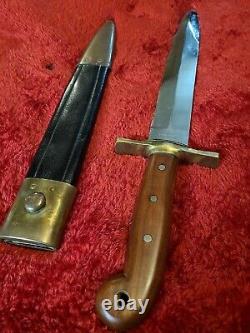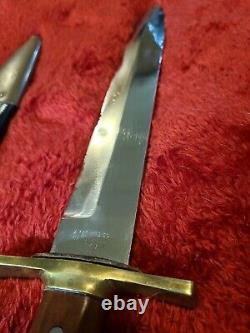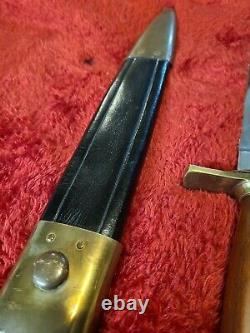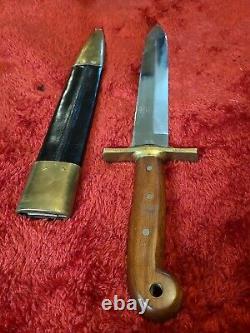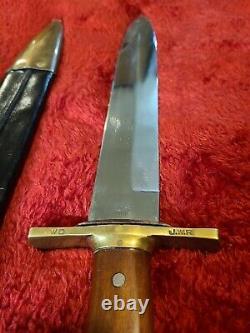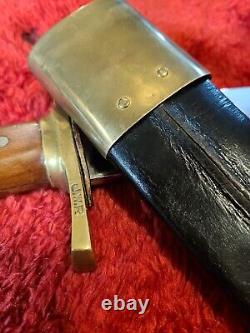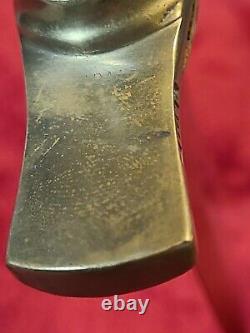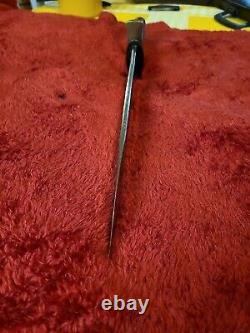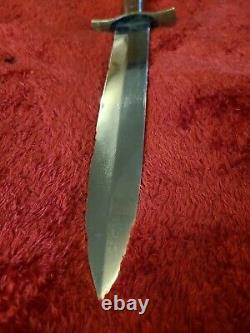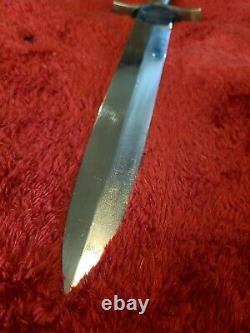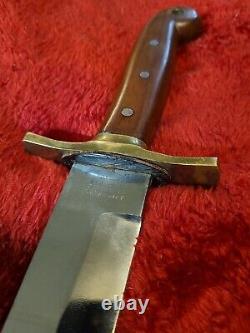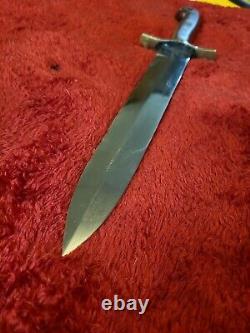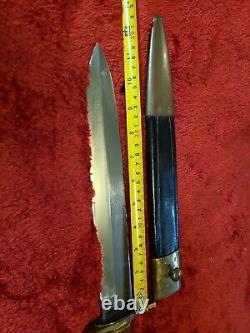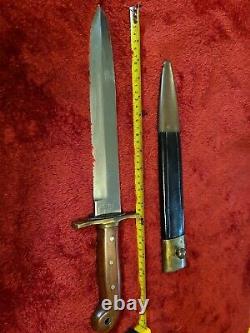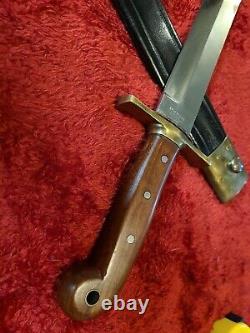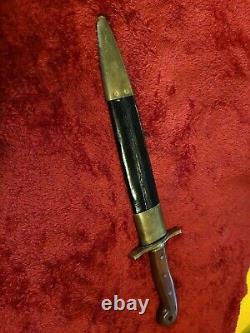 Vintage hefty well built reproduction of the Ames M1849 Riflemans knife with Original leather scabbard. Both knife and scabbard is marked Japan. These knives are just as rareas the real deal only 150 made in the late 1980's to the early 90's. They where commissioned by the famous Auther F. This knife is well built fit and finish sharp edge now blade is Straight. K ife still has its Factory finished and aged truly its all Original.. Beautiful Genuine Wood handle witch tight. Straight spear point ground blade is 11.5" 3/16" thick spine. Brass marked guard and handles it tight with no chips or cracks Original leather and brass sheath is in good condition.. Please look at All pictures very well and feel free to ask any questions or concerns.
Pictures are 99% of description. What you see is what you get... Thank You for your time and consideration.