Handmade Steel Spear knife screwable Commando knife Dagger Spear with sheath 42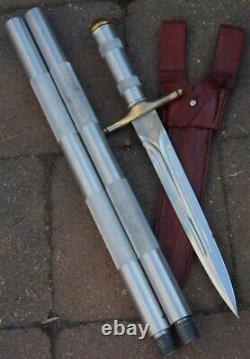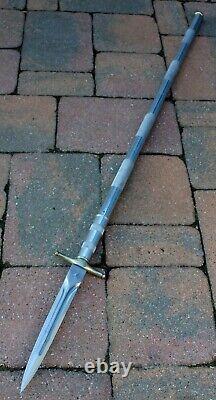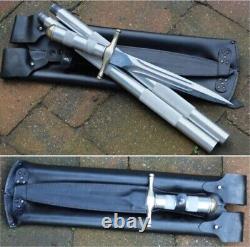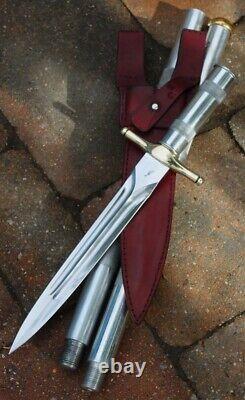 Custom Handmade Spear Dagger D2 stainless steel high polished steel Commando knife. Commando knife like Arnold survival.
Hollow handle of knife to store survival kit. The knife in three parts. A leather sheath to tie with belt and carry the Spear knife as shown in pictures. Overall length: 42 inches approx.
Blade of knife length: 9inches. Both screwable handle length: 14 inches each.