Custom Handmade Integral Dagger Knife Custom Integral Tactical Fighting Dagger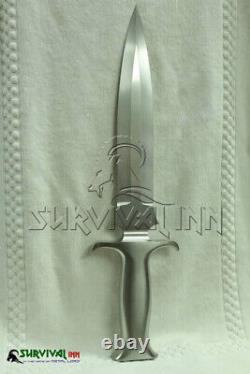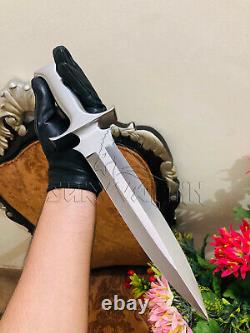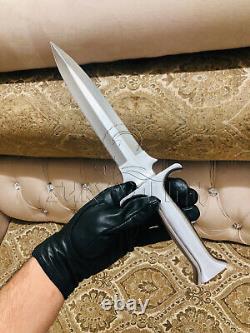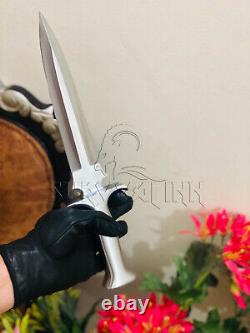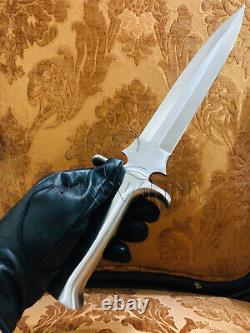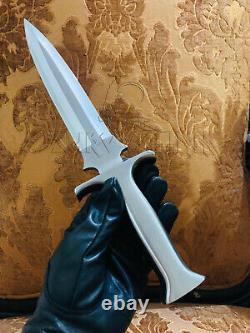 Custom Handmade Carbon Steel Survival Camping Integral knife/14 Dagger/hunting dagger knife+Cow Leather Sheath. Hardness (HRC) : 58 to 60Hrc. Use first class courier services through DHL or EMS. Knife blade should always be clean and treated with oil after use. Do not store your knife for long time in leather sheath.
We don't sell knives to anyone who is under. We will resolve all issues as quickly as poss.