Handmade Damascus Feather Daggar Buffalo & Camel Bone COMBAT KNIFE, DAGGER KNIFE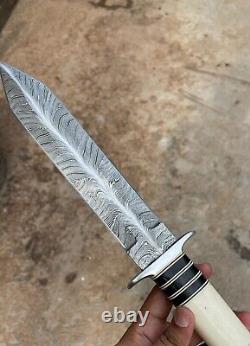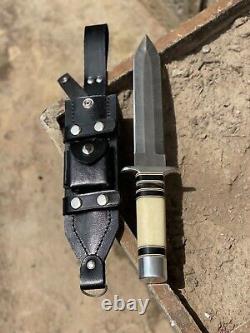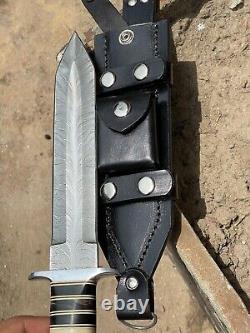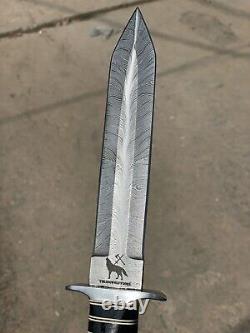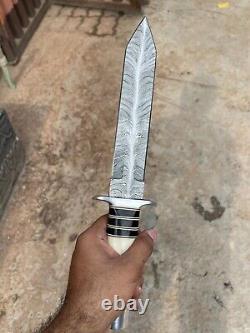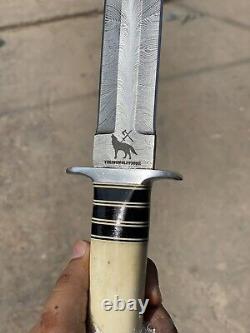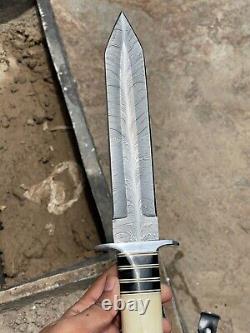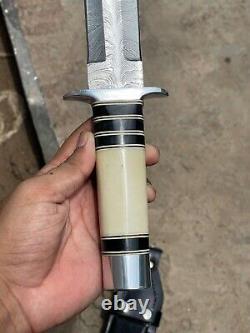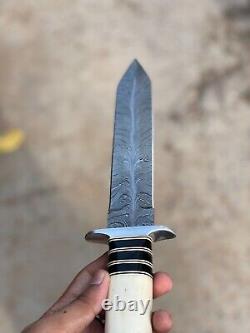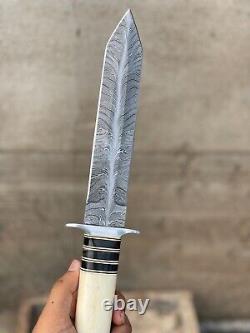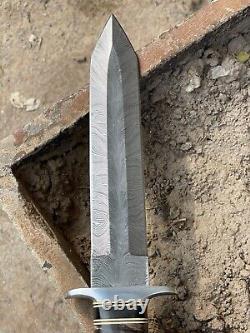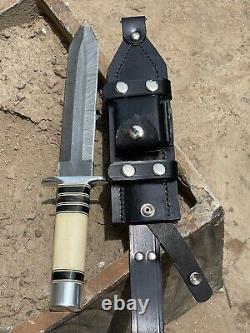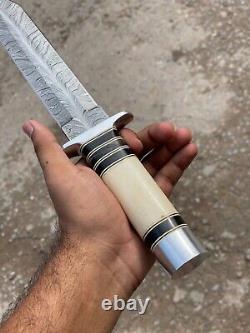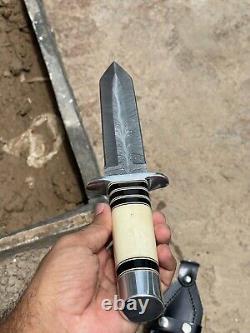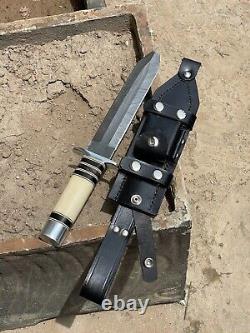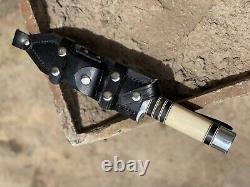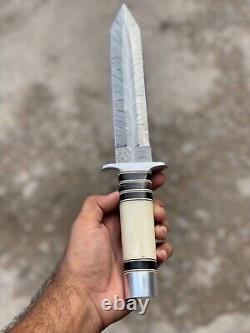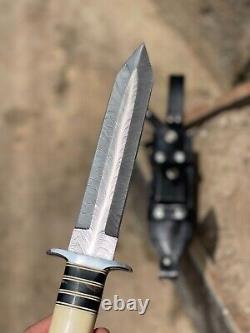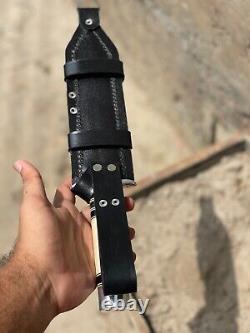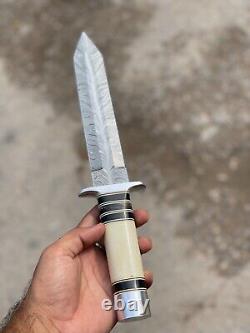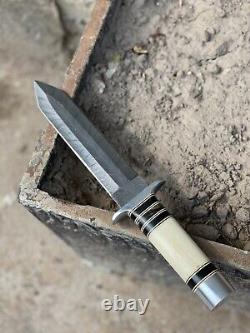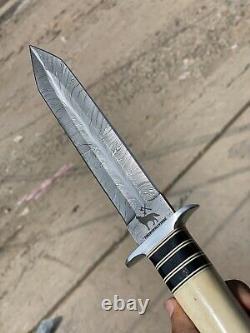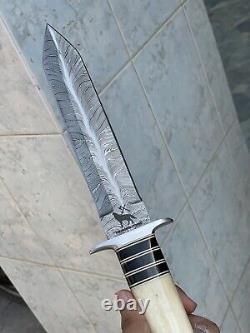 Custom Handmade Damascus Steel Feather Pattern dagger Knife Full Tang dagger With Leather Sheath With Buffalo and Camel Bone On handle. Handel Material: Buffalo horn and Camel Bone. Features a needle point, saber-grind blade; Black Buffalo horn and camel bone with white spacers; and a stainless steel finger guard and pommel for ultimate comfort. Each of these handmade English knives features 512-layer Damascus steel-forged blades with 1084 High Carbon and 15N20 Nickel Carbon. The blades are heat-treated to 58-60HRC for ultimate balance and sharpness.
In addition, each knife comes with a custom handcrafted buffalo-leather belt sheath. Keep the knife dry after each cleaning. Take care when removing product from packaging. Keep fingers clear of blades.
We are not responsible for injuries caused by the use of this item. Buyers must be 18 years or older.
Please keep in mind your country custom laws when purchasing as some countries do not permit some items. Your recognition will make us more confident to develop business and serve you better. If you have any problems with your order or are dissatisfied with the product, please contacts first. We will do our best to sort out any problems to your satisfaction.